Eco House Design –

"Eco Temple"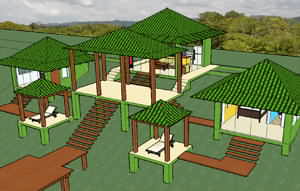 Size: 205m2 (2130ft2) [86m2 (890 ft2) inside, 119m2 (1240 ft2) outside]
Price: $205,000
Type: 2BR/2BA
Features: Integrated kitchen/living area, polished cement finish, local hardwood accents, sliding aluminum windows with both glass and bug screens.
Description: We wanted to design a house that paid tribute to the ancient cultures of Central America, so we came up with the "Eco-Temple" which is a miniature version of a set of Inca pyramids. The design is a symmetrical compound of square buildings, with pyramid-shaped roofs. We believe that the symmetry and indoor/outdoor style will create a peaceful, sacred feeling throughout.
The design is modular, and ideal for someone who loves gardening and is interested in creating edible landscaping. In the back, the design has two long garden beds, bordered by cement walls, which are easily accessed from the kitchen, so we imagine organic herbs and veggies planted there. There are nice spaces between the houses and walkways that will be fun to landscape, whether it's for food or flowers.
The small structures and simple roofs are the type of work that's done very well here. This will be low maintenance, and easily modified or expanded upon in the future.
Options: The modular nature of this design allows for an infinite variety of possibilities. The two bedroom units could have outdoor bathrooms. The bottom deck could be a pool instead, or a third bedroom. The space under the central pavillion could be made into a water storage tank, or a storage room, laundry unit. The pavillion could be made larger. The walkways could be made from cement, or stone.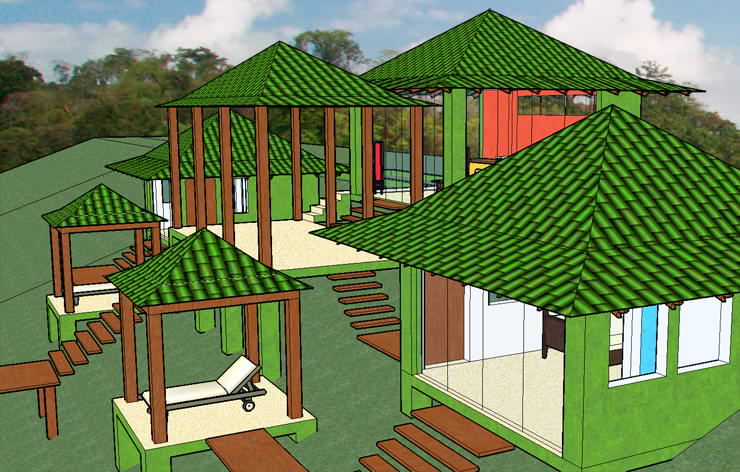 Eco House 3 – Image #1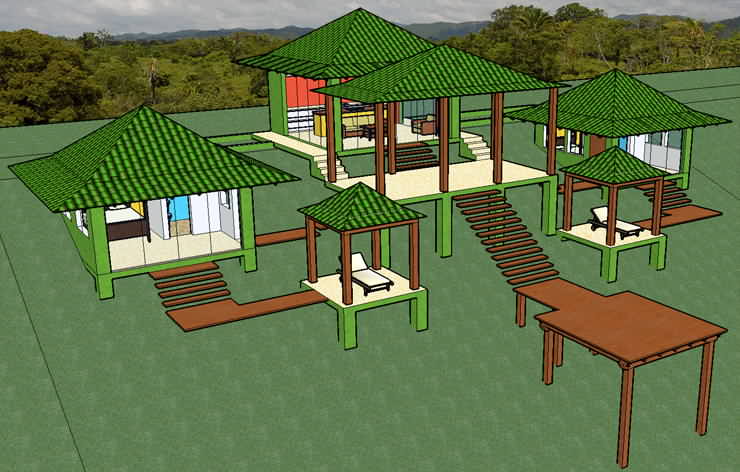 Eco House 3 – Image #2 –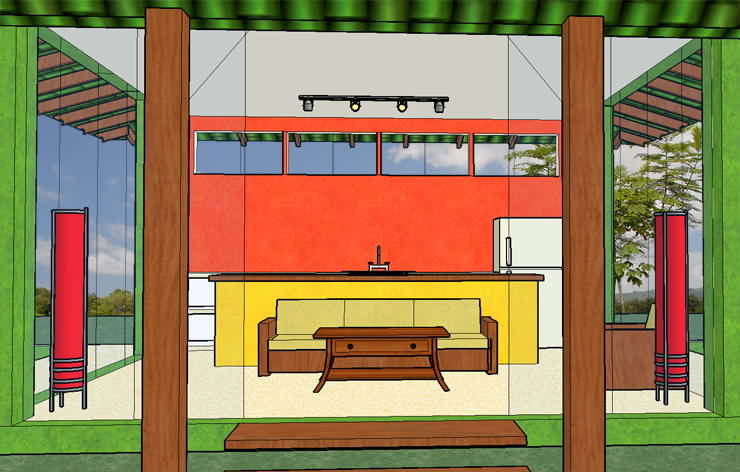 Eco House 3 – Image #3 –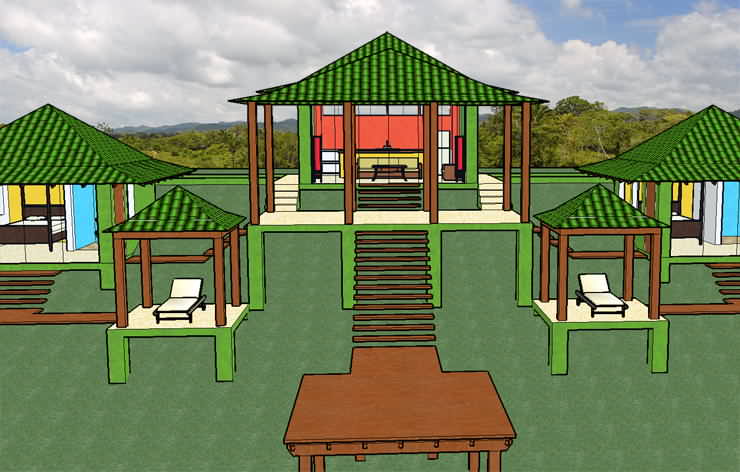 Eco House 3 – Image #4
Eco House 3 – Image #5 –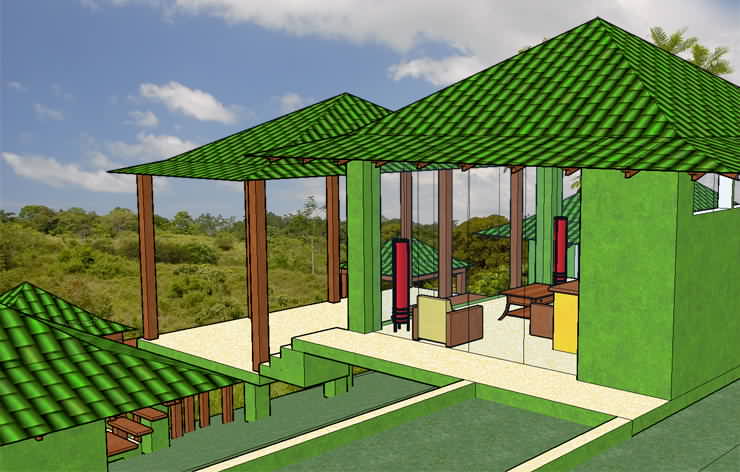 Eco House 3 – Image #6 –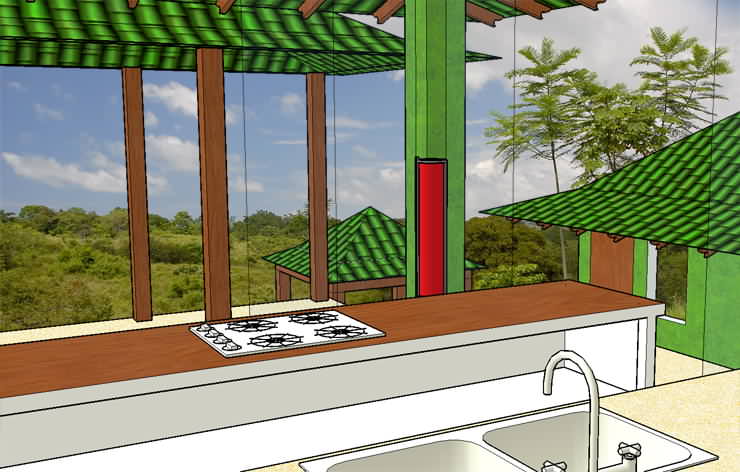 Eco House 3 – Image #7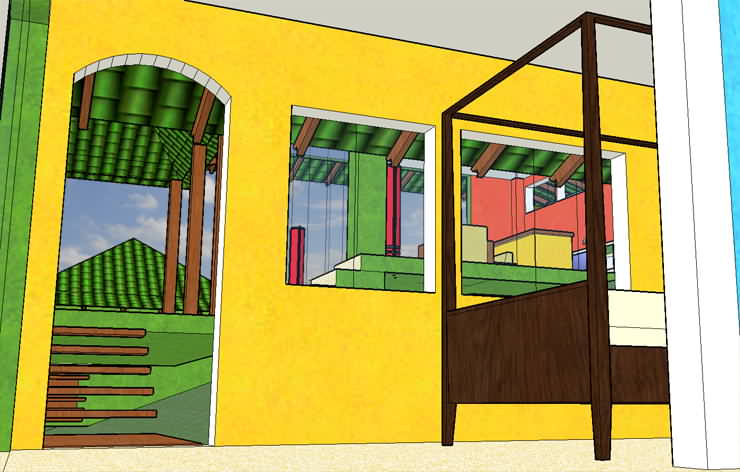 Eco House 3 – Image #8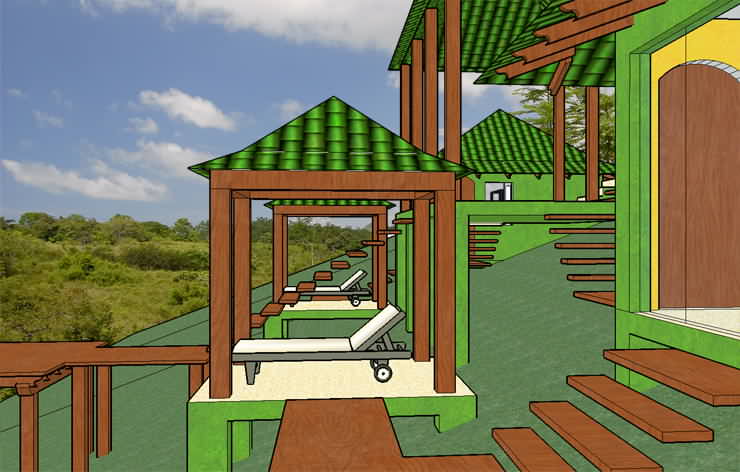 Eco House 3 – Image #9