Eco House Design

"Casa Heliconia"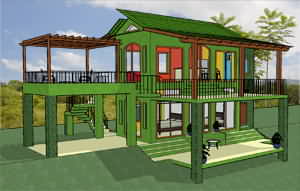 Size: 210m2 (2180ft2) [79m2 (822 ft2) inside, 130m2 (1352 ft2) outside]
Price: $210,000
Type: 2BR/2BA
Features: Integrated kitchen/living area, polished cement finish, local hardwood accents, sliding aluminum windows with both glass and bug screens. Large outdoor decks, both covered and uncovered.
Description: This house is designed to have the primary living space on the second floor, which many local Ticos have done for generations… so something like a cement stilt house. This keeps the upstairs cooler, provides a better view, and there are far fewer bugs. Each inside space also has at least one outdoor space that connects to it with large doors and windows, creating the indoor/outdoor feeling that living in the tropics is all about.
One of the upper decks has a wood beam covering on it called a "ramada" which can be grown over with vines to create additional shade. This feature will also help to provide a perfect space for meditation, yoga or just enjoying the view. The bottom side deck could also be used as a covered carport.
Options: The "ramada" can also be left out of the design, to keep it as a great star-gazing deck. In the future, it would be very easy to finish either of the bottom decks by just adding walls, to create additional living space or bedrooms.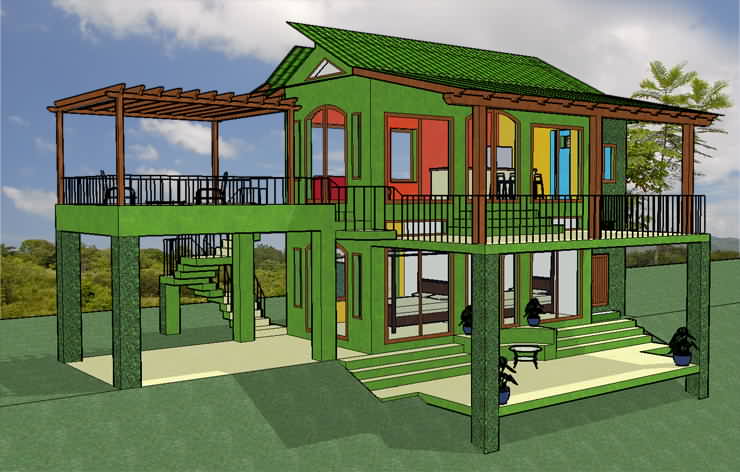 Eco House 4 – Image #1 – Two hammocks can be easily strung from the wood posts on the second floor.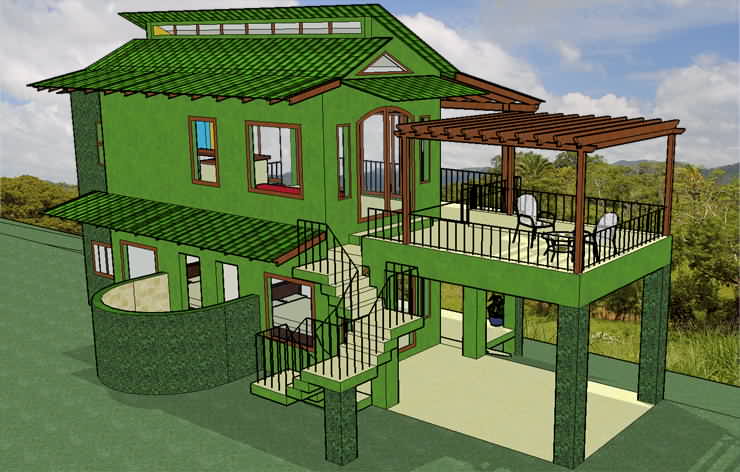 Eco House 4 – Image #2 – Cement spiral staircase shown, but there are many other options for stairs. The top cleristory windows help light up the house in the morning.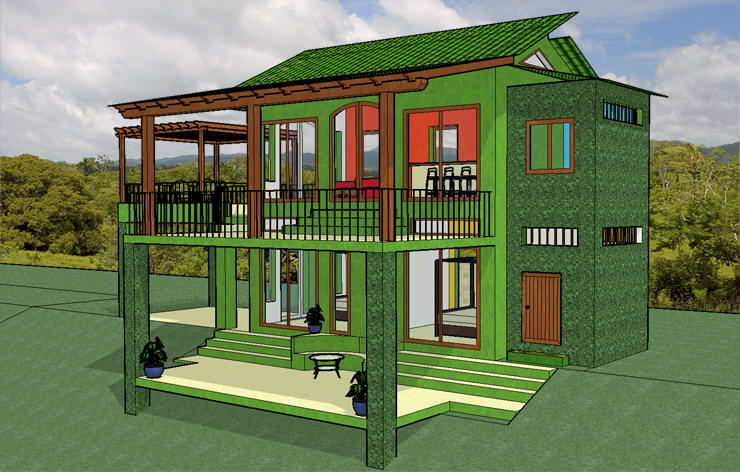 Eco House 4 – Image #3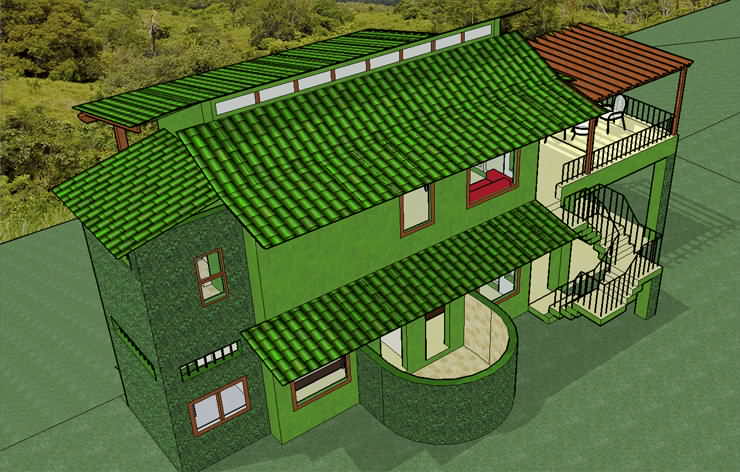 Eco House 4 – Image #4 – Note the outdoor bathroom/shower and the bathroom/laundry tower on the left, are covered with vines, to keep the walls cool.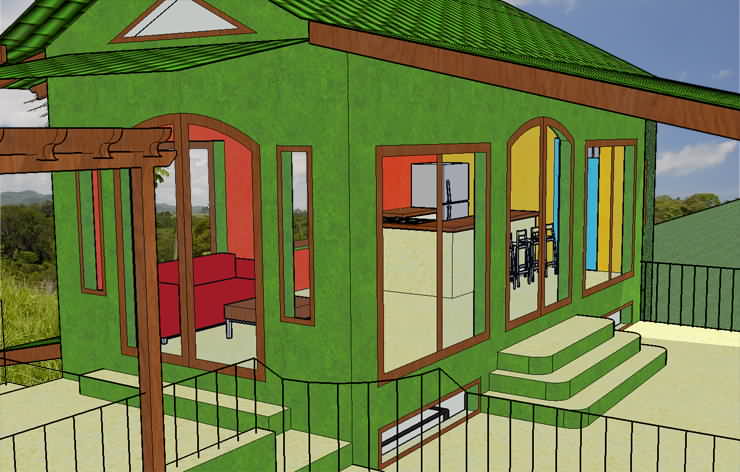 Eco House 4 – Image #5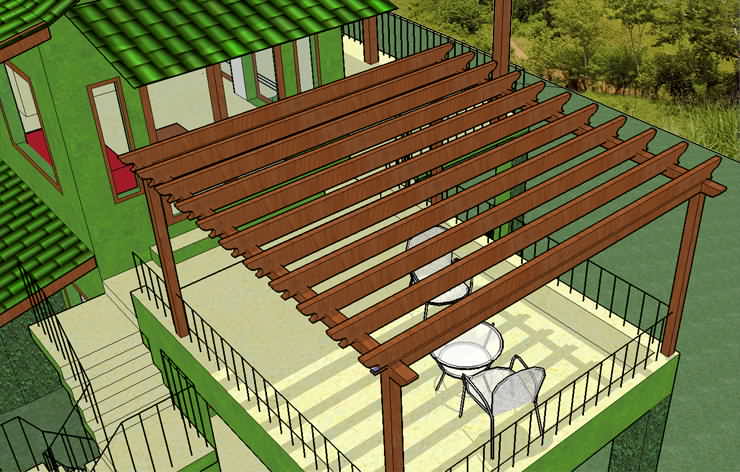 Eco House 4 – Image #6 – The wood trellis (also known as a Ramada) can have flowering vines, or even fruit such as passionfruit.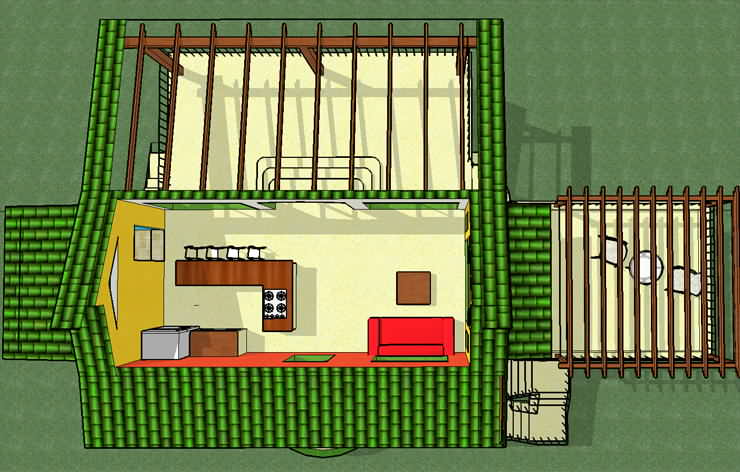 Eco House 4 – Image #7 – Top/Inside view without roof. Because the house has no hallways, it's very efficient.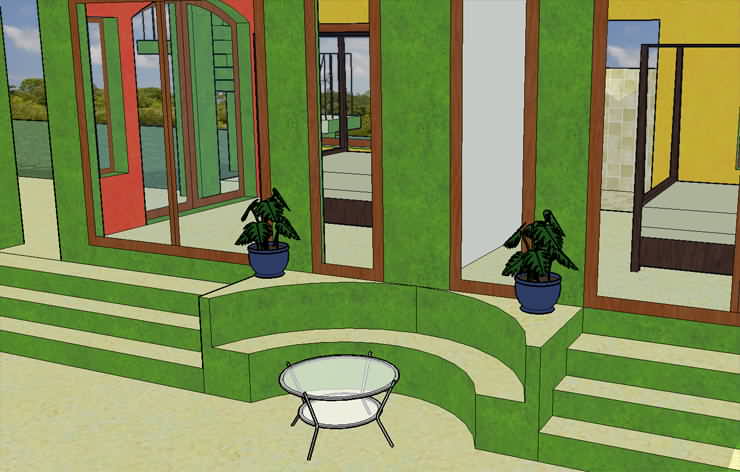 Eco House 4 – Image #8 – Built-in cement sitting area. Cushions can be made for this to make it more comfortable, and the backrest angled.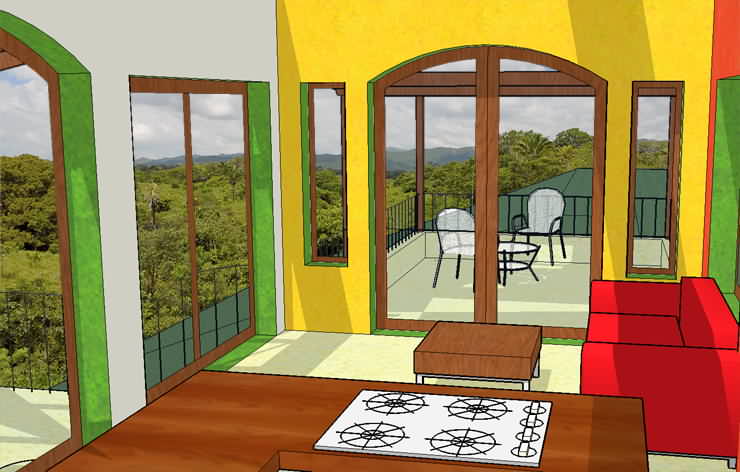 Eco House 4 – Image #9 – The house is designed to maximize the view and indoor/outdoor feeling in every part.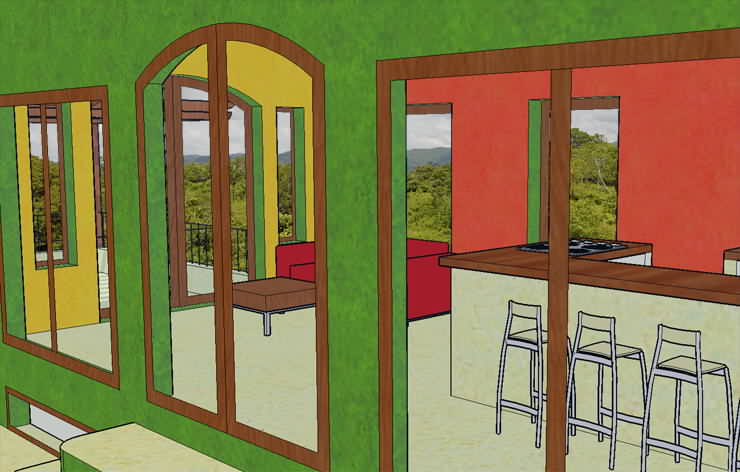 Eco House 4 – Image #10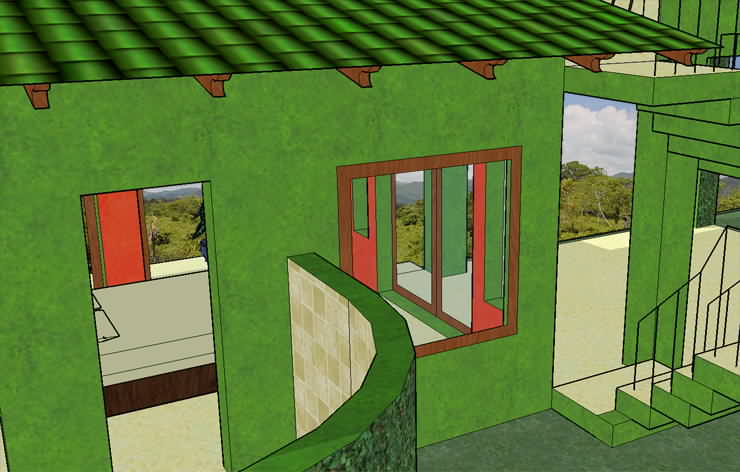 Eco House 4 – Image #11