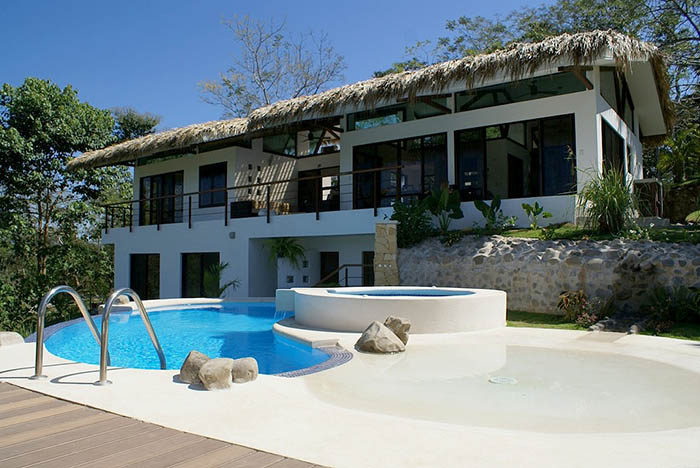 Congratulations to Kelsey and Scott, who purchased lot #5 at Pura Vida sunsets, and have built their dream vacation home.
Kelsey and Scott are actors who live in Toronto Canada, and are partners at Anamaya Yoga Resort in Montezuma.
Casa Divina is truly divine… a very spectacular place incorporating many green architectural concepts, such as extensive use of clerestory windows for natural lighting, good airflowthroughout the house, and a salt water pool.
If you're interested in renting it to check out Pura Vida sunsets and whether you think you might like to own property or build a home here, you can contact them through their website:
Website: Casa Divina Montezuma