· About Us·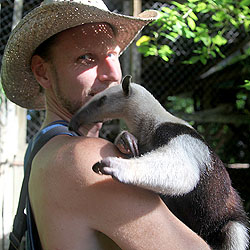 Pura Vida Sunsets sprung out of a desire to be able to sell inexpensive properties to great people who just can't afford the high prices in the Montezuma and Malpais areas. Several years ago, it was easy to find a beautiful lot in the area for under $50,000, but now that's much more difficult. Lots of great people, who would have a lot to offer the community, are unable to afford anything. Our lots are smaller than what you used to be able to buy in this price range, but we are trying to make up for that by ensuring a great community.
We recognize the importance of eco-friendly construction for a community with small lots and so are making sure that all our buyers are great people who share our values. So far all the buyers are committed to "building green" and we see Pura Vida Sunsets becoming a showcase of eco-friendly and sustainable living for the area. A few of the houses are being built for re-sale. If you're interested in buying a completed eco-friendly home in the Pura Vida Sunsets community, please let us know what options there may be, or click here.
Geoff has an extensive entrepreneurial background, having started or managed several multi-million dollar businesses. A graduate of The Evergreen State College in Olympia, WA, Geoff also has a master's degree in Physics and is a professional fire dancer. The Southern Nicoya's primary "green-pusher", Geoff is also an owner of Tropisphere Real Estate. Tropisphere has donated thousands of dollars from its commissions to help the local community, especially in areas of wildlife conservation and education. Geoff, and his wife Yasmin and daughter Anika live in Montezuma. Geoff is active in his community, sometimes helping to give presentations on Costa Rica's wildlife at local schools, and is a founder of Rainsong Wildlife Sanctuary. Geoff is also part-owner and CEO of Anamaya yoga resort and wellness center in Montezuma.